OH SO YOU LIKE MY JACKET



SHIT IS REAL FLY SON



YEAH ITS NO BIG DEAL



GOT IT FROM A LITTLE PLACE CALLED THE SALVATION ARMY



VERY EXCLUSIVE, I KNOW



BUT NOT EVERYONE CAN AFFORD TO DRESS THIS WELL



ESPECIALLY YOU



BITCH YOU GOT NO STYLE



I SHOULD TAKE YOU TO THE SALVATION ARMY



I DONT KNOW IF YOU COULD AFFORD IT THOUGH



ITS QUITE EXPENSIVE



AND YOUR JUST A TV HOST



NOT A BIG TIME ACTOR LIKE MYSELF



SEE ALL THOSE PEOPLE



THEY ALL WANT ME



DONT BELIEVE ME?



IF YA'LL WANT SOME RPATTZ UPSHIRT



LEMME HEAR YOU SCREAM



WHAT'D I TELL YOU



UH OH



I THINK THEY'RE COMING FOR ME



NOT THE FANS YOU IDIOT



THE FUCKING POPO



YOU SEE LADY



IM WANTED IN 58 STATES FOR POSSESSION



WHY YES
I AM QUITE PROUD



WAIT



THERE ARE ONLY 50 STATES?



WELL THEN...



I THOUGHT I REALLY HAD SOMETHING GOING FOR ME



YOU SURE THERE ARE ONLY 50 STATES?



SHIIIT



I GUESS YOU CAUGHT ME IN THAT LIE



BUT BETWEEN YOU AND ME



I SHOT A MAN IN RENO JUST TO WATCH HIM DIE



PSHHHH YOU BELIEVED ME



I WOULD NEVER KILL A BITCH



I'D SMACK ONE THOUGH



ONE JUST LIKE YOURSELF



SO JUST KEEP YOUR HANDS TO YOURSELF



AND LETS CALL A SPADE A SPADE



AND WE'LL DO THE HOKEY POKEY



BECAUSE IN THE END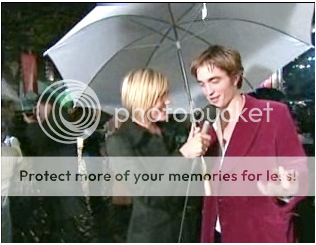 THATS WHAT ITS ALL ABOUT



FEEL ME?