DO YOU KNOW WHO THIS GIRL IS?



SHE JUST KIND OF CAME IN



SHE KNEW MY FUCKING NAME TOO, FREAKED ME OUT



CANT REALLY STAND HER



I WAS HER BOYFRIEND IN A MOVIE?



SHIIIT



THAT SUCKS



DID I MAKE OUT WITH HER?



WHEW, THANK GOD



YOU SAID I DANCED WITH HER?



REALLY?



I MUST'VE BEEN HIGH



REAL HIGH



IM PRETTY MUCH ALWAYS HIGH



DID YOU HEAR IM PLAYING A VAMPIRE?



BECAUSE I HAD NO CLUE



CRAZY RIGHT?



I MEAN



ONE DAY THIS BITCH CALLED ME EDWARD CULLEN ON THE STREET



AND I WAS LIKE



WAT



WHO THE FUCK ARE YOU



AND SHE WAS ALL LIKE



IM JAMIE JASTA, DUH



AND THEN THIS OTER BITCH PUNCHED ME



THEN WHEN I WOKE UP I WAS IN THIS WEIRD BED



TIED UP



IT WAS KIND OF CREEPY



BUT I KINDA LIKED IT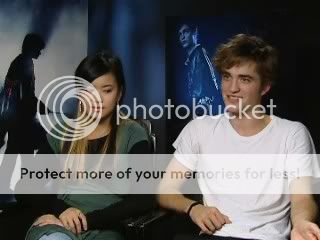 ACTUALLY



IT WAS PROBABLY THE BEST MOMENT OF MY LIFE



SO THEN THIS OTHER BITCH CAME IN



SHE HAD THIS WEIRD MASK ON



I THINK HER FRIEND CALLED HER LOLA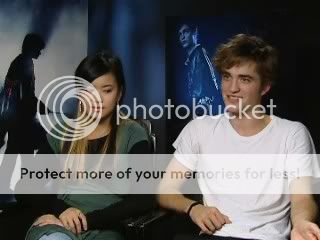 ANYWAY



THEY FORCE FED ME A RUFIE AND I PASSED OUT



I REALLY LIKED THAT



BUT THATS ALL I REMEMBER



I WONDER WHERE THOSE GIRLS ARE NOW



PROBABLY IN DETROIT



NAH
I STILL DO THEM



ALL THE TIME REALLY



I KIND OF WISH THEY WERE HERE



SO THEY COULD FUCK THIS BITCH UP



SHE TRIES TO PLAY LIKE SHE DOESN'T WANT ME



EVERYONE WANTS ME



CRAZY
BUT TRUE



IS SHE LOOKING AT ME?



SHES ALWAYS FUCKING STARING



MAYBE IF I CLOSE MY EYES



AND NOW HER EYES ARE CLOSED



WHAT THE FUCK IS UP WITH HER



DOES RPATTZ HAVE TO SMACK A BITCH?



I WILL SMACK A BITCH



YOU SEE
YOU DONT FUCK WITH RPATTZ



ITS COMMON KNOWLEDGE



I FUCK BITCHES UP



THIS ONE TIME I WAS JERKING OFF



YEAH I THINK I WAS HIGH



WHAT AM I TALKING ABOUT
IM ALWAYS HIGH!



IM SORRY I'LL GET SERIOUS NOW



LOOK IM AN INTERVIEWER
AND IM SERIOUS



SO MR. PATTISON
GETTING HIGH IS BAD



LIKE WTF DOOD